USA Volleyball Academy Help Desk

---
Recently viewed tickets
Log out
Coach Education Issues
Safe Sport Course Issues
Membership Issues
Where do I take SafeSport and/or IMPACT?
If your membership requires you to take SafeSport or IMPACT, you access these courses directly from your SportsEngine membership account. Follow the steps below:
1. Follow
this link
and login to your SportsEngine membership account (for junior athletes, make sure the Account Owner logs in).
2. In the column on the left, click on Household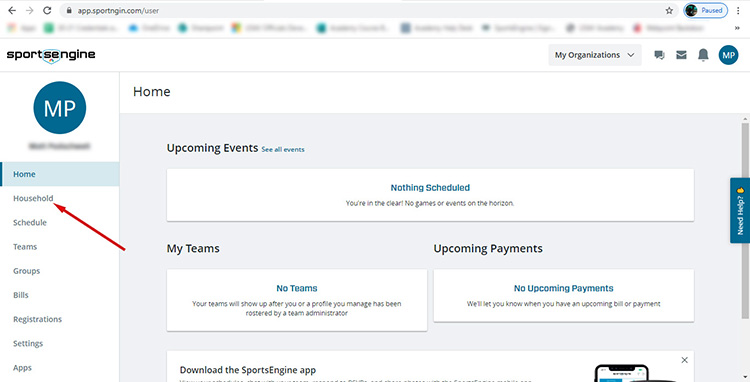 3. Click VIEW PROFILE on the tile with your name on it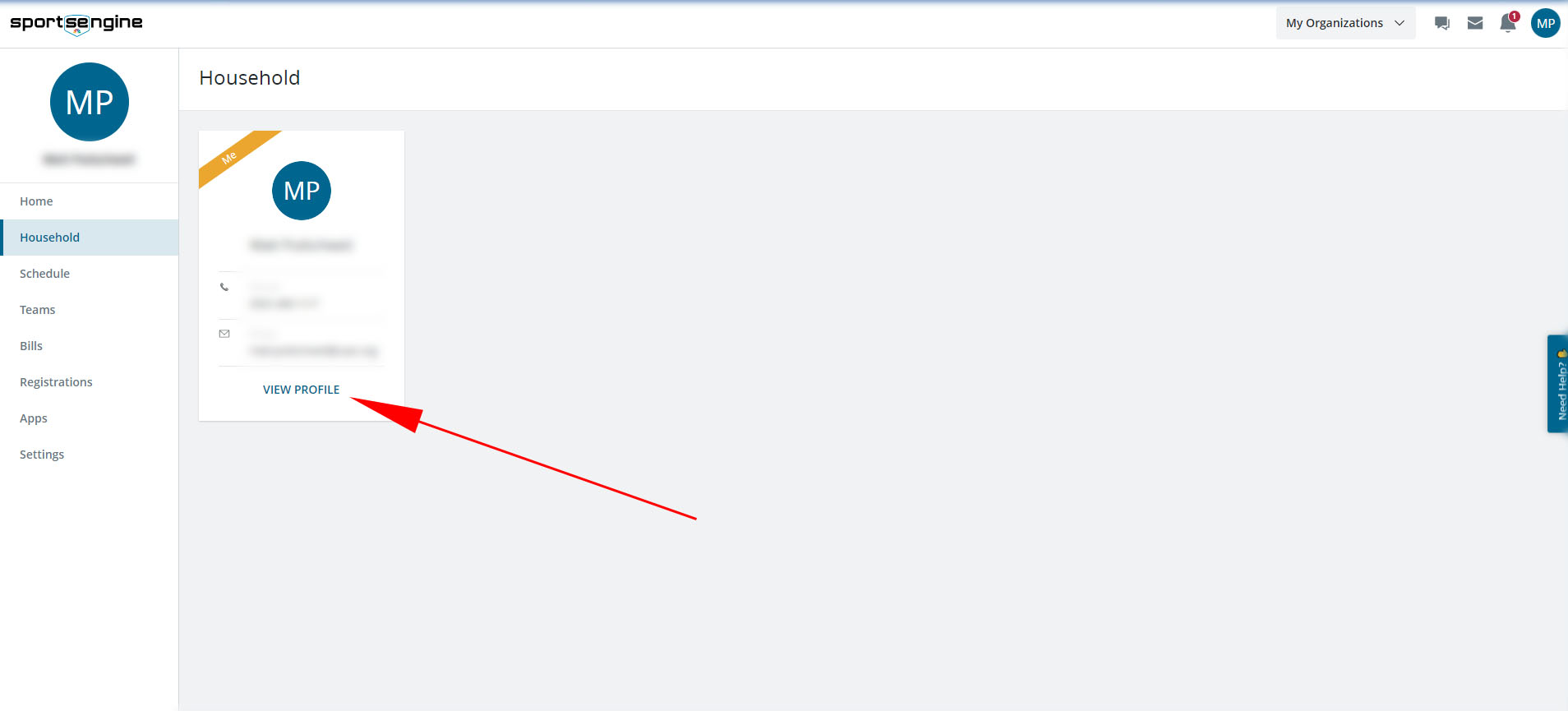 4. Locate the USA Volleyball membership tile on the right and click on "View Details"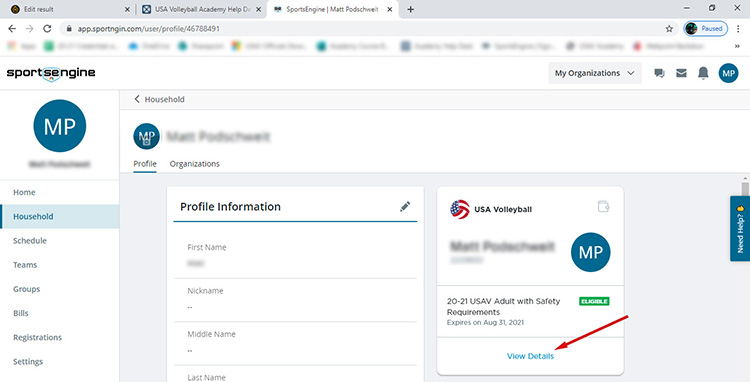 5. Click the arrow to un-nest the requirements of your membership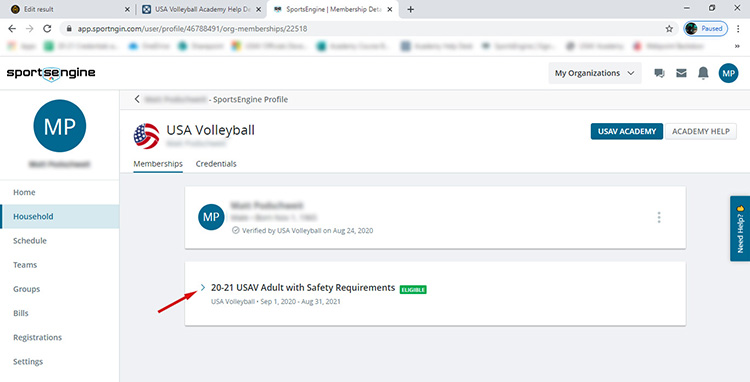 6. For any incomplete requirements, you will find a button to the right of it's listing.